Top 10 Quick Ways to Earn Money Online
Having an Internet connection makes nearly everything accessible, regardless of location or device. So, if you're looking for ways to make easy money online in a relatively short period of time, consider our top picks:
Review websites. Give feedback on people's websites to improve their usability.
Do voice-over work. Lend your talents to commercials, trailers, and audiobooks.
Complete online surveys. Make extra cash by sharing your opinions.
Be a mystery shopper. Get paid to review businesses and share your experience as a customer.
Test games and software. Provide developers with insights into their software's user experience.
Sell stock photos and footage. Ideal for photographers and videographers looking for a way to make passive income.
Sell second-hand items. Declutter your home and sell anything from clothes, appliances, and vehicles.
Sell school notes. Popular among students who want to maintain good grades while making money on the side.
Carry out small jobs. Excellent for people with limited technical skills and who don't have much free time.
Monetize art and designs. Sell products bearing your designs or do art commissions.
Let's take a closer look at these money-making ideas and discuss some tips to make your online business successful.
1. Test Websites and Give Feedback
If you have a keen eye for website design and development, consider becoming a website tester. It's a great freelance job to make fast cash and a good starting point for newbies looking to enter the web development industry.
As a website tester, it's necessary to have critical and logical thinking skills, excellent communication skills, and knowledge of website functionality and design. These factors can help improve job prospects and test-reporting quality.
Payments are project-based, and rates differ based on testing methods and the marketplace's policy. For example, UserTesting offers between $4–$120/test, where the higher earnings threshold is for people doing live conversation tests with clients.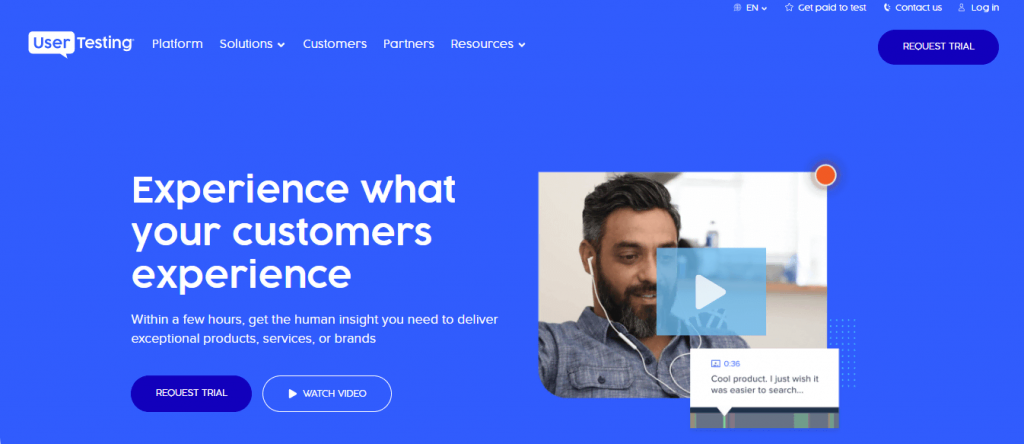 Here are a few other marketplaces where people can sign up for website testing projects:
2. Do Voice-Over Work
Performing voice-over work is an excellent way to quickly make money online. Most voice-over jobs are project-based, so long-term commitment isn't required.
Best of all, companies are always looking for new voice-over talent. Here are just a few examples of how to use your voice to make good money:
Audiobooks. Help bring a story to life by lending your voice to children's storybooks, novels, and everything in between.
Advertisements and commercials. Ads with voice-overs are still a popular way for companies to market their products and services.
Trailers. Movies, shows, and even events create trailers to build anticipation.
Demonstration videos. Some companies create how-to videos and hire voice-over talent to help demo their products.
Guides. Audio guides are used by museums, galleries, travel agencies, and tourist destinations to help enhance the visitor experience.
The amount you earn from doing voice-over projects depends on your experience, the project type, and the script length. For example, the average salary of a voice-over artist doing small to medium projects in the United States is around $40.11/recording hour.
On the other hand, audiobook voice talents can earn up to $125/recording hour and $500/finished hour – the latter referring to a book's reading time.

One of the easiest ways to get started is by creating a profile on Upwork and responding directly to job ads looking for voice-over talent. Signing up on freelance websites is an excellent way to test the waters and compare voice-over jobs currently available.
Alternatively, sign up on sites like Voices or ACX which connect voice-over talents with clients and audiobook narrators with authors.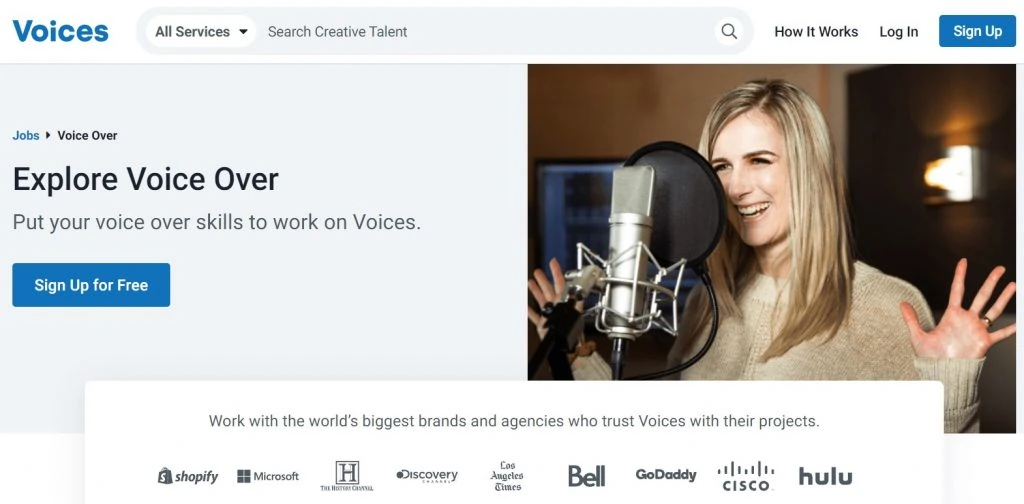 Despite sounding like an easy job, good voice-over talent is flexible, dynamic, and can bring a script to life no matter the topic. With audiobooks, for example, a consistent narrative voice, excellent articulation skills, the ability to voice different characters, and good pacing abilities are crucial to master.
To prepare for voice-over work, try out some sample scripts and see which niche fits your voice and style the best. Knowing your strengths will help market your services to the right clients.
We also recommend investing in a good microphone and recording software since clarity and high-quality audio are crucial factors when recording. Also, try to minimize background noise when creating audio samples.
3. Complete Online Surveys
It might sound too good to be true, but you can earn extra cash by completing surveys online.
Today, many companies pay people to participate in their surveys, which are typically used for general market research and consumer behavior analysis. They also help companies make business decisions, like what types of products to launch or where to publish advertisements.
However, note that not everyone can do online surveys. Take a look at some of the reasons listed below:
Limited demographic. Some surveys aren't open for everybody and instead target specific people. This can be based on variables like gender, age, or occupation.
Low pay. Many online survey websites use a point system. Accumulate points after completing surveys and cash out after reaching a certain earnings threshold. For example, you can earn anywhere between $0.50-$3/survey. However, you won't see this money unless you reach the earnings threshold, which could be between $10-$25.
Time-consuming. Due to the payout systems of most survey websites, you'll have to dedicate a lot of time to see real returns. Some surveys can even take up to one hour to complete.
Not for the long-term. Unlike some of the other entries in this article, you won't be able to transition this into a full-time job for the reasons stated above.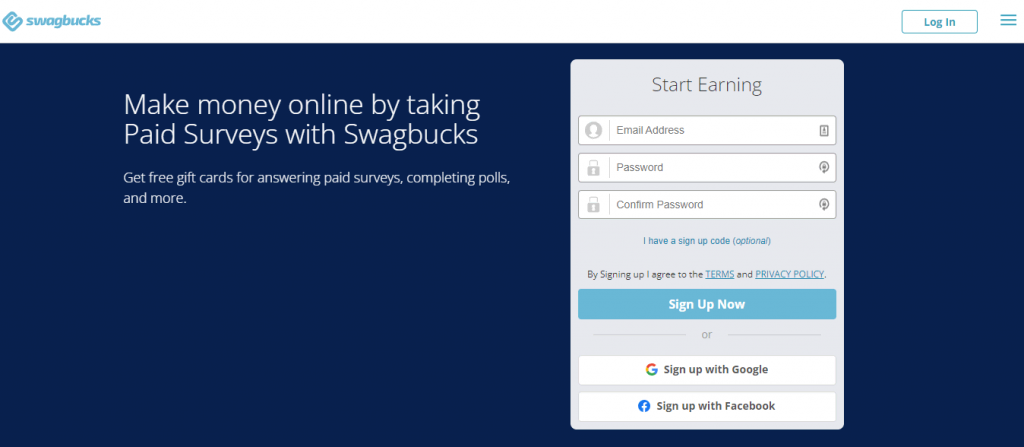 If the drawbacks don't phase you, here are some popular survey sites:
Swagbucks. Earn points and redeem them for cash or gift cards by watching videos, playing games, and completing surveys.
Survey Junkie. Help brands deliver better products and services by participating in their market surveys.
Harris Poll Online. Enter a rewards program by answering polls run by this survey platform.
4. Become a Mystery Shopper
If you're an avid shopper, becoming a mystery shopper is an excellent way to make some extra money.
Retailers and market research companies hire mystery shoppers to shop at specific locations and report on the overall consumer experience. It's a way to monitor customer service, store conditions, and product quality without employees knowing they're being examined.
Although this option isn't fully online, there is also remote mystery shopper work. These jobs, for example, require testing service quality at call centers or evaluating an online shopping experience.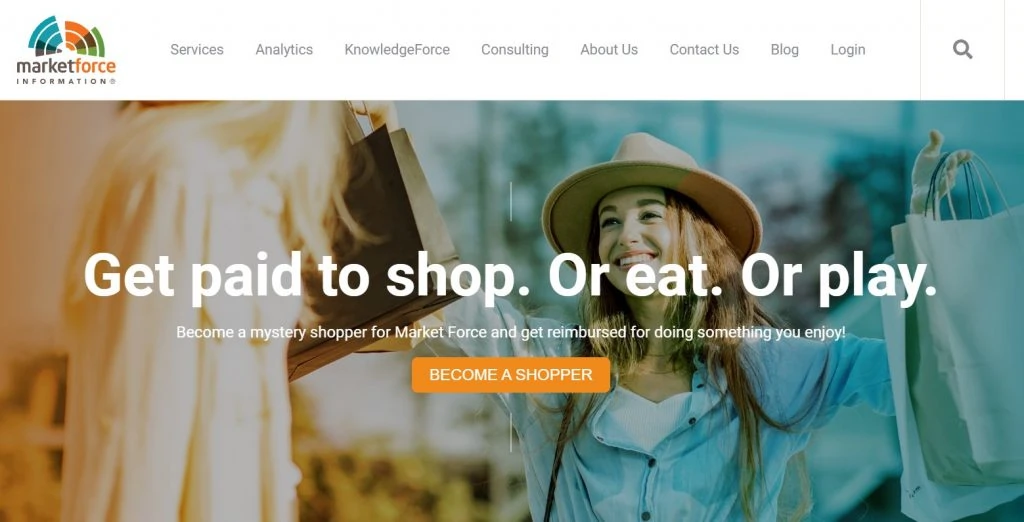 Here are a few of the most popular companies where people can sign up to become mystery shoppers:
Market Force. Get hired by grocery stores, restaurants, pharmacies, and even gas station convenience shops to try out their products and services.
BestMark. Become a field representative or evaluator to help companies improve their business operations.
Secret Shopper. Go out for lunch or visit a resort and get reimbursed for your assessment.
Payments for mystery shoppers vary depending on the company. For each job completed, you either get reimbursed for the items purchased, receive vouchers and gift cards, or earn between $10–$25 on average.
To avoid scams, remember that you should never pay to become a mystery shopper. Note that as an independent contractor, companies can't force you to take on a certain number of jobs even after signing up.
5. Test Games and Apps
In 2021, the online gaming industry was worth $178.73 billion, with an increase of 14.4% from 2020.
It also holds the largest share in the global digital media market. As a result, many opportunities have appeared for users to make money online by testing games and gaming apps.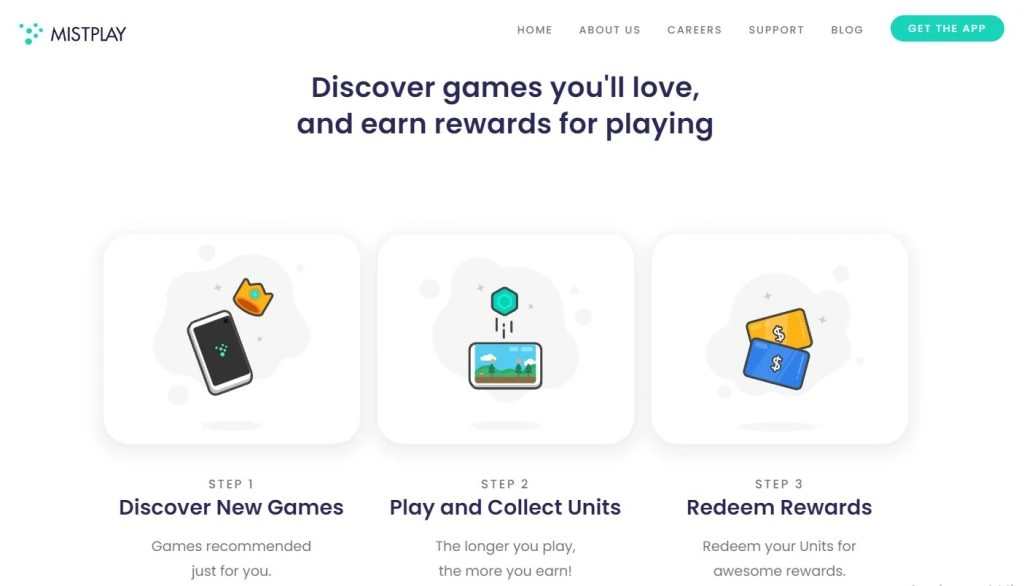 Some games or apps, like Mistplay, require players to perform specific tasks and collect rewards in gaming currencies that can be redeemed as dollars later. The Global Beta Test Network by Keywords Studios pays people to play games before release. Other platforms like Givling and Golden Hearts Games offer online games with real cash prizes.
While these games and apps provide an easy way to make money online, make sure to check reviews before installing or signing up for them. Some use these platforms as a front for scams, stealing personal information and bank details.
6. Sell Stock Photos and Footage
If you're an avid photographer or videographer, consider selling stock photos and footage to generate a passive income. It's a great way to practice your passion while earning extra money on the side.
Many companies and business owners use stock content in their marketing campaigns, ads, and websites. In addition to the standard stock photo format, buyers constantly look for fresh ideas and unique perspectives to make their company stand out.
You can make a photography website and sell photos there. At the same time, it's a good idea to sign up on a few online marketplaces and list your digital downloads. That way, you'll get a head start at cultivating your personal brand while promoting it to potential buyers.

Some of the biggest stock photography and videography websites include:
7. Sell Second-Hand Items
Selling or renting second-hand items is another excellent way to make money immediately and a great motivation to start decluttering your space.
Once you inventory the items to sell, make sure to take high-quality images before listing them on online marketplaces. If you plan to do this in the longer term, also consider building a website to host your own online store.
One of the most popular categories to sell online is clothing. The market value of the second-hand clothing industry is predicted to reach $77 billion by 2026.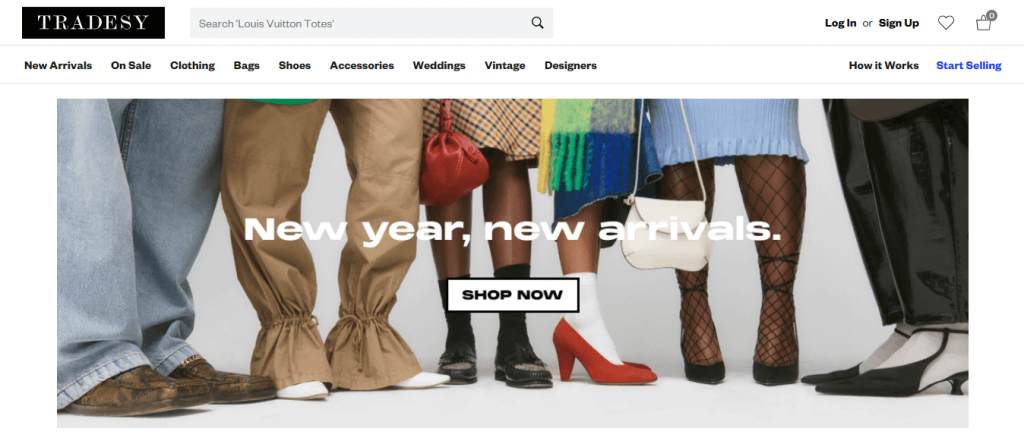 There are plenty of online marketplaces catering to the second-hand clothing and accessories market. Here are a few examples:
Other than clothes and accessories, make money online by selling used items such as furniture, gadgets, sports equipment, and art tools. The used car market also saw a rise in demand in 2020.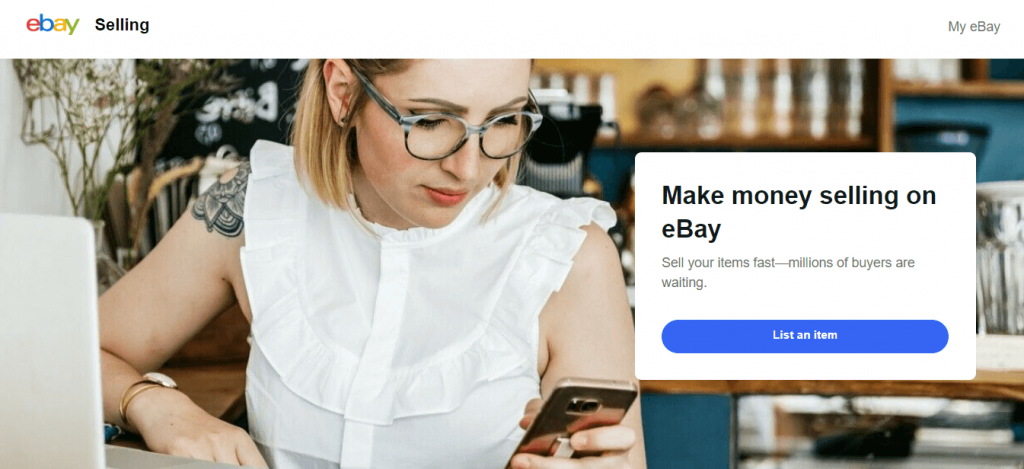 Some of the best online marketplaces to sell used items of all categories on include:
8. Sell School Notes
Selling copies of school notes is one of the easiest ways for students to make money fast.
When selling school notes, make sure you aren't committing plagiarism or academic misconduct. For example, do not disclose homework assignments or tests. Similarly, never sell or distribute copyrighted material.
A safe bet is to sell notes containing general but insightful information about a subject, such as modules, flashcards, and study guides. Also, be careful not to present your notes as facts but simply as supplementary study documents.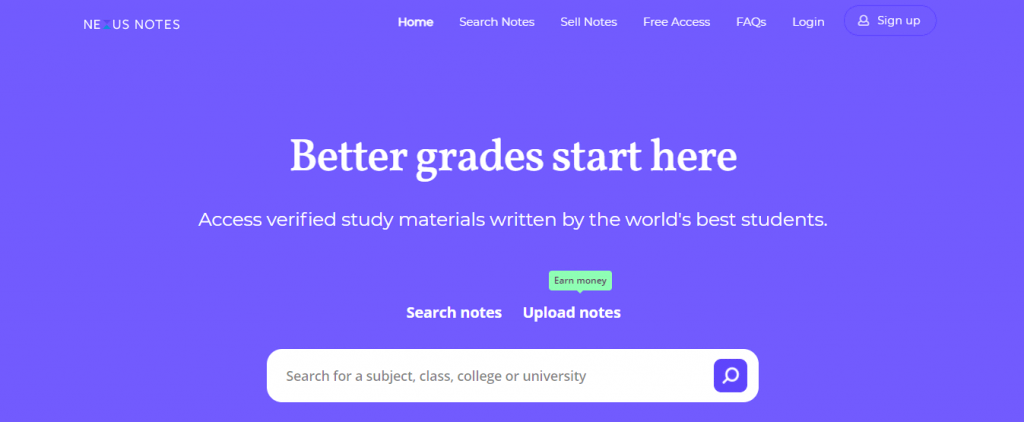 Aside from student or alumni message boards and community forums, here are some of the best places to sell school notes and earn spare cash on:
9. Carry Out Micro Jobs
A micro job is a short-term, temporary job that pays per task completed. Earnings vary, averaging from a few cents to $50/task.
Micro jobs are a good way to make money fast. They generally take minutes to a couple of hours to complete, giving people the freedom to do multiple tasks in their spare time.
This is a great option for freelancers, new graduates, and college students since these jobs also help you gain experience and build a portfolio. The most common online micro jobs include blogging, short translations, data entry, and administrative tasks.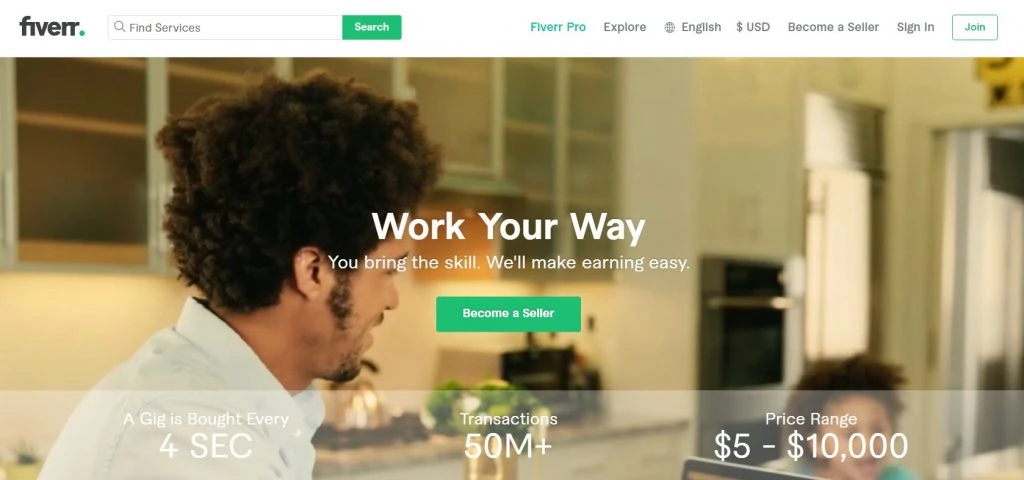 In addition to checking out local classifieds, try finding micro jobs on these websites:
Fiverr. One of the most popular platforms for a variety of small jobs, from logo designing to translations.
Amazon Mechanical Turk. An excellent platform for people with video, image, and data processing skills.
Appen. A great option for doing small jobs like transcribing or categorizing data.
10. Sell Art and Designs
Selling digital products is one of the best ways for artists to earn extra money.
List your creations on art marketplaces like DeviantArt and ArtStation. This is a great way to gain exposure in the online community of creatives and reach potential clients.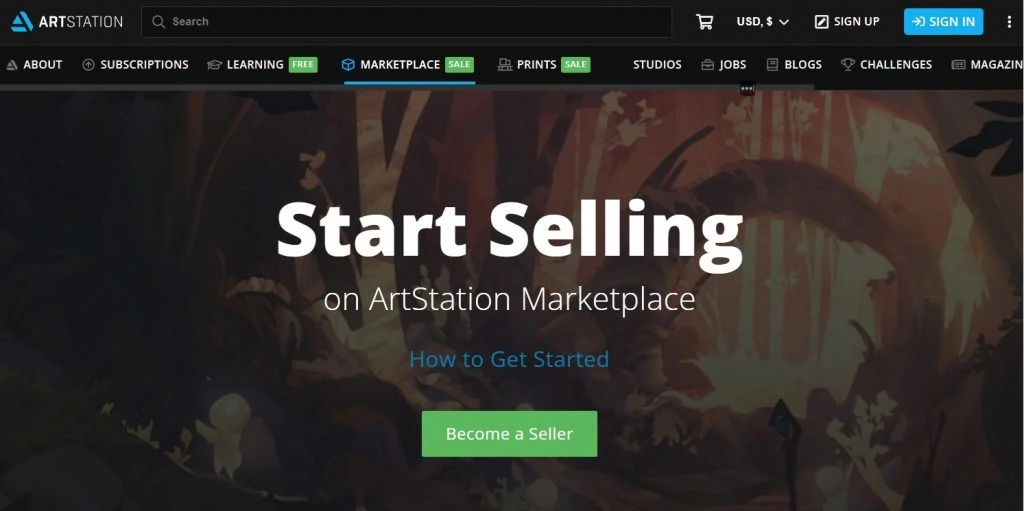 Alternatively, sell artwork and designs independently via social media. For example, Facebook had over 2 billion monthly active users as of October 2021, while Instagram had over 1 billion. Such numbers make these platforms great for increasing exposure.
Selling on social media is a good way to make money fast, especially if you promote your art among specific networks.
For example, sell through a sales channel like Facebook Marketplace and promote products by joining groups and interacting with potential buyers. Alternatively, sell via Instagram by activating the Instagram Shopping feature on a profile specifically dedicated to your artwork.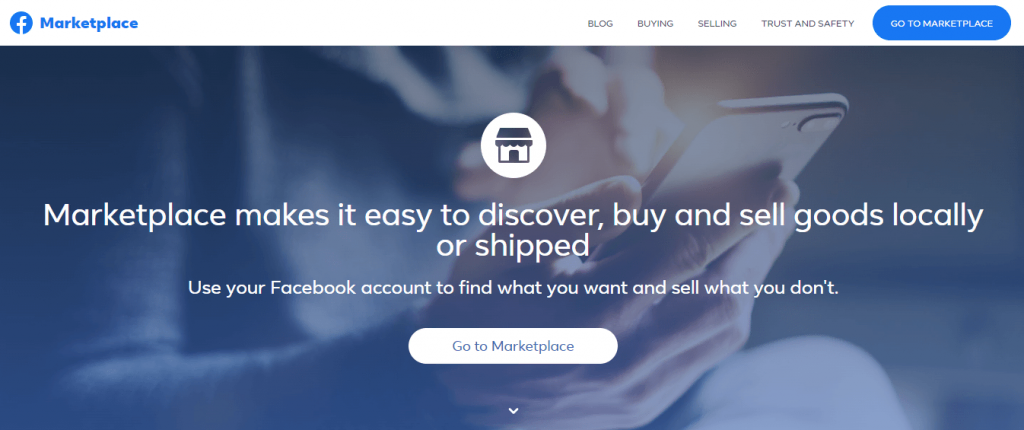 Improve the chances of selling by posting your artwork often, creating engaging captions, utilizing hashtags, interacting with bigger channels, and following users with similar interests.
If you opt for a marketplace like ArtStation, earning up to 95% from sales is possible. On the other hand, selling on your own social media profiles means you can keep up to 100% of the profit.